76ers' Joel Embiid reflects on 2014 NBA MVP prediction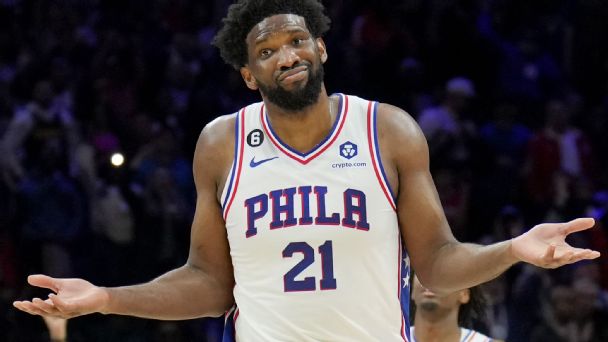 Before he began his rookie season in 2014-15, Joel Embiid made a prediction.
The Philadelphia 76ers center, never lacking for confidence, tweeted out a graphic of MVP rankings with him on top, beating out the likes of LeBron James and Kobe Bryant, saying it was "MVP rankings in a couple years".
On Tuesday night, after he won his first career MVP award, Embiid didn't forget the forecast he made almost a decade ago.
SPOKE IT INTO EXISTENCE https://t.co/XW4QKuuLqH

— Joel "Troel" Embiid (@JoelEmbiid) May 3, 2023
Hey, when you're as talented as Embiid, maybe you really can speak things like that into existence.