Cakebread Cellars Celebrates its 50th Anniversary in Napa Valley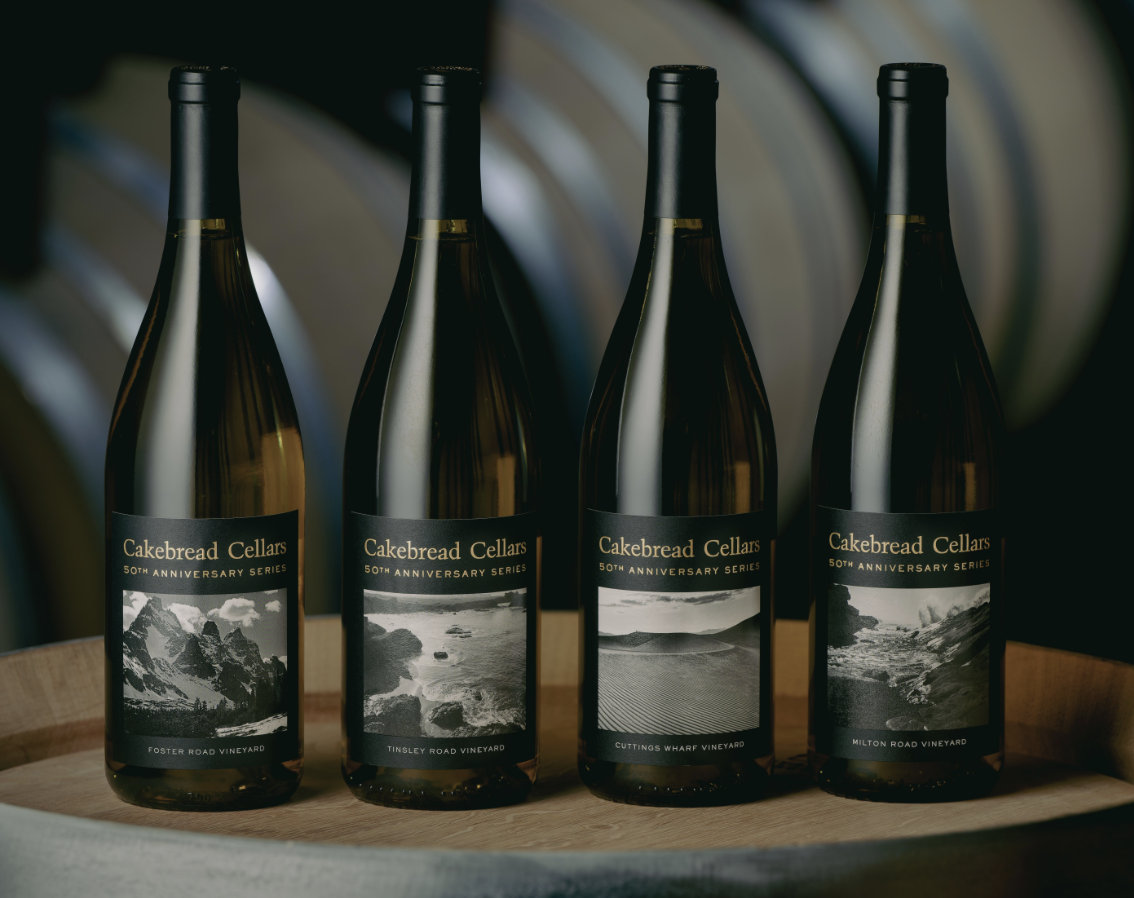 Cakebread Cellars
To honor 50 years of winemaking at the family-owned Cakebread Cellars, the winery is celebrating big this year. Located in the bucolic town of Rutherford, California, the owners just released a special 50th Anniversary Chardonnay Collection to honor this landmark year. They also have special events planned throughout the year focusing on Chardonnay and other wine varietals.
When Jack and Dolores Cakebread founded the winery in the early 1970s, they planted Chardonnay grapes. After harvesting, they made their first 157 cases of Cakebread Cellars Chardonnay. Today the winery continues to focus on winemaking and culinary excellence, plus sustainability. 
Co-Owner and Board Member, Bruce Cakebread expresses his gratitude, "We are so fortunate to be celebrating 50 years. It only makes sense to be celebrating with Chardonnay, as it was the first varietal produced by Cakebread Cellars, and a favorite of our parents. This special release tells the Cakebread Cellars story, that of the vineyards and winemaking practices that we have developed since our founding, which we will continue to refine over the next 50 years."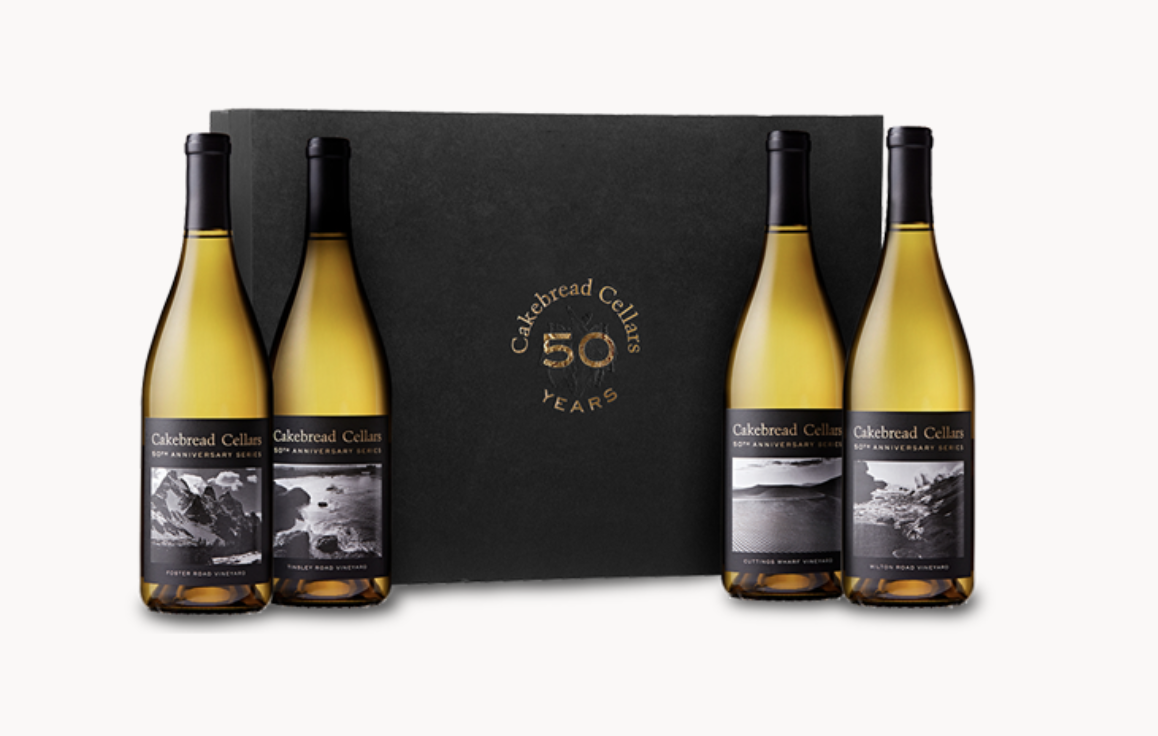 Cakebread Cellars 50th Anniversary Chardonnay Selection
The release of their 50th Anniversary Chardonnay Collection features a four bottle series of unique 100% estate-grown wines. Each reflects the clonal, climate and terroir of the vineyard from where the grapes were harvested. As a tribute to founder, Jack Cakebread, each wine label features a different photograph taken by an Ansel Adams-trained photographer.
These four Chardonnays are from vineyards in the Napa Carneros AVA, an appellation that creates classic Cakebread Cellars Chardonnays. They include Cuttings Wharf, Foster Road, Milton Road and Tinsley. 
Chairman of the Board and co-owner Dennis Cakebread shares, "Our anniversary is a chance to celebrate our history and share new opportunities and experiences with all the customers and trade partners that have supported us over the last 50 years. Many have become great friends. We are proud of our past and energized by all that is ahead for Cakebread Cellars – from innovations in winemaking and sustainability to new offerings and newly owned vineyards including our recent vineyard acquisition in the Napa Carneros AVA."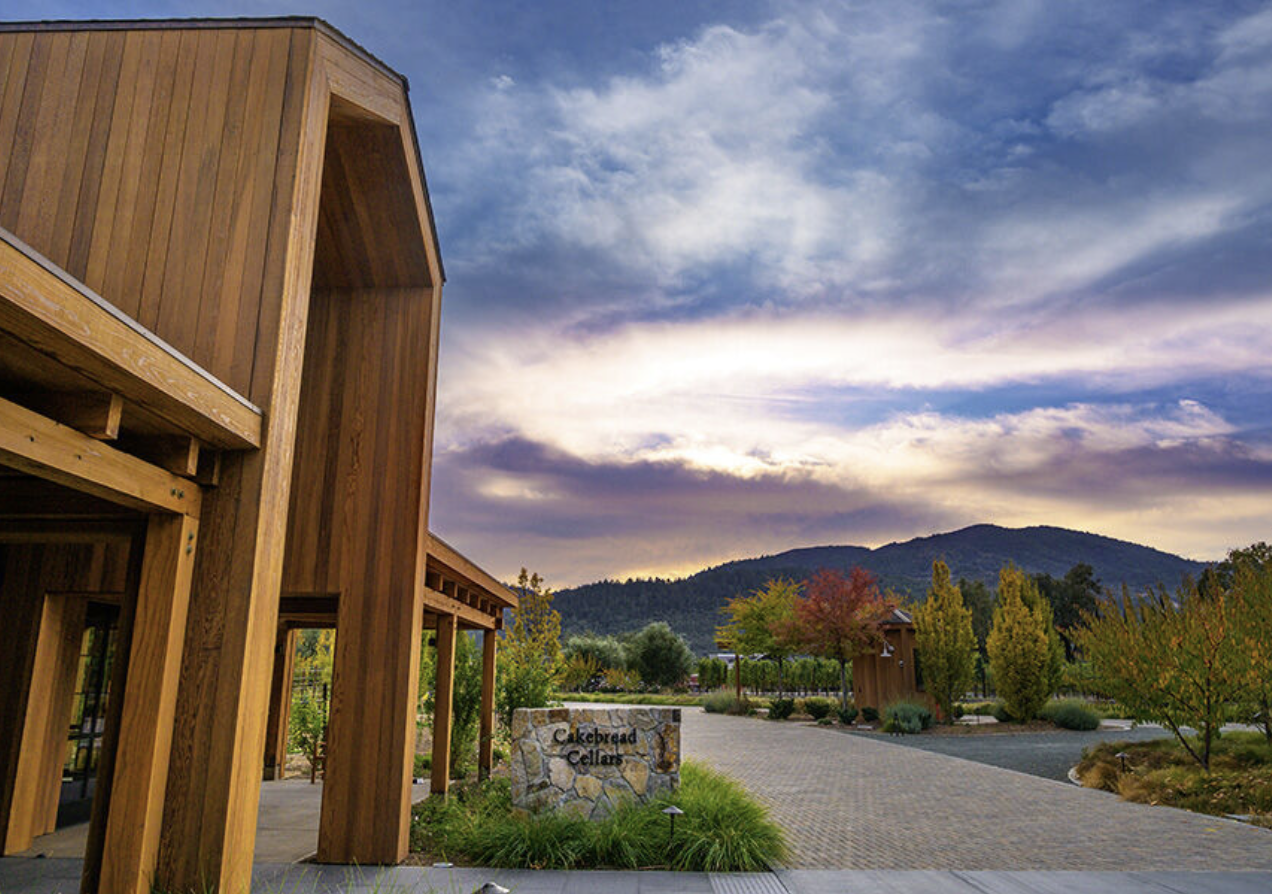 Cakebread Cellars
Visitors will appreciate the recently remodeled modern design Cakebread tasting room, offering multiple areas to learn about and appreciate the luxury wines. Take a guided tour or sit in a private or communal setting to learn more about the award-winning wines.
Since Cakebread Cellars is Napa Green Certified, the Sustainability Wines and Vines Tour is a viticultural guided walk through the home ranch vineyards were Sauvignon Blanc, Semilion and Cabernet Sauvignon grapes grow. Learn about the reclaimed and repurposed materials used, and the vineyards water and energy conservation. Walking into the production facility, guests will taste four current release wines and learn about how each one was made. This 90 minute tour and tasting is Thursday through Monday at 10:30 a.m. and 1:30 p.m.
The Library Tasting is for collectors and aficionados seeking to taste the finest wines in the family library and some current releases. The 75 minute experience enlightens participants in a communal tasting experience about how aging can benefit these Napa wines. This tasting experience is offered on Thursday through Monday for $100.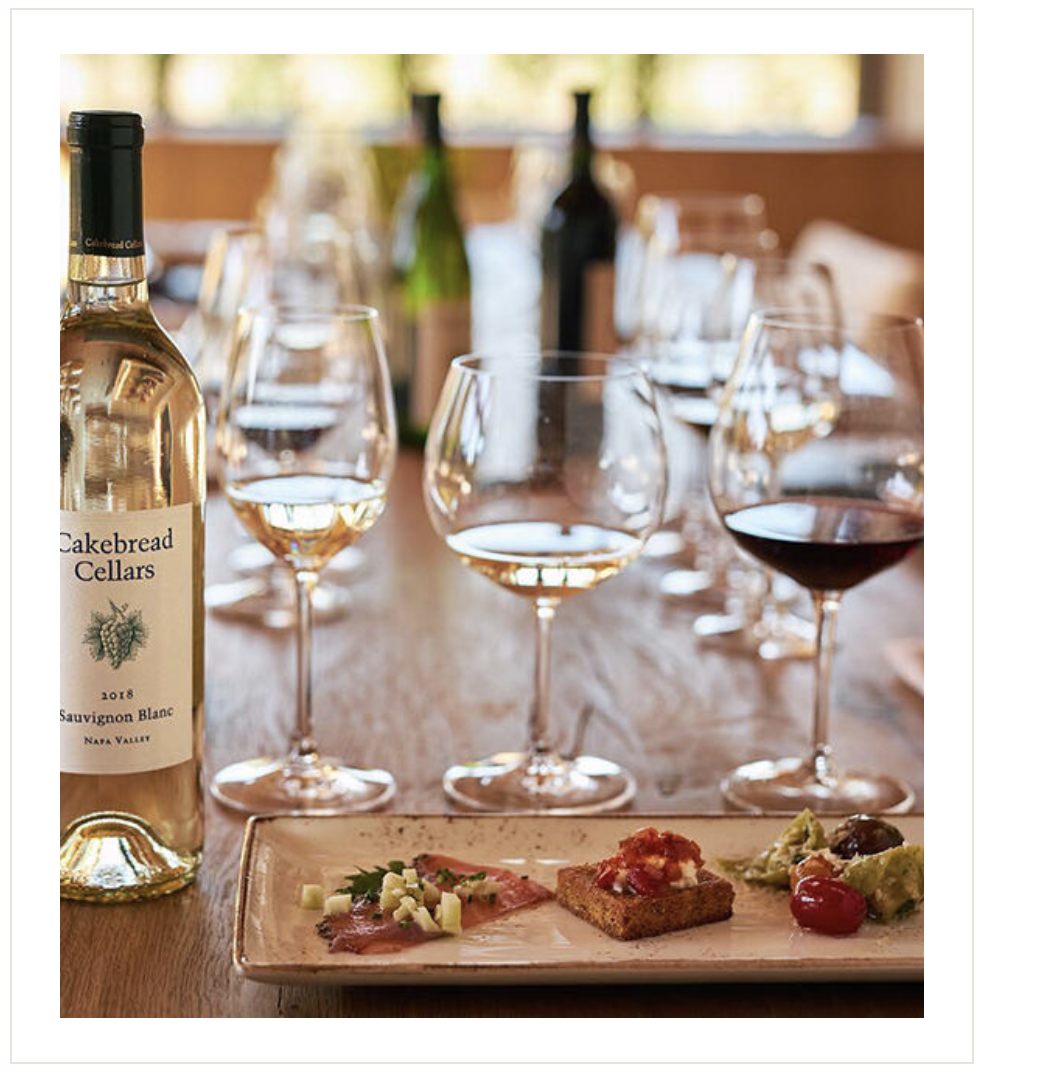 Cakebread Cellars Tasting Experiences
On the Reserve Library Tasting, six curated red and white wines from the family library are served along with seasonal made in-house bites. Learn about the evolution and longevity of each wine during this 90 minute tasting experience. Reservations are available on Thursday through Monday at 10:30 a.m. and 1:30 p.m. The cost for this special tasting is $100.
The Classic Wine Tasting takes participates on an informative walk around a communal tasting, showcasing four current releases of red and white wines. This 45 minute experience is ideal for those interested in learning about the life of a working winery, while tasting a variety of wines for $50.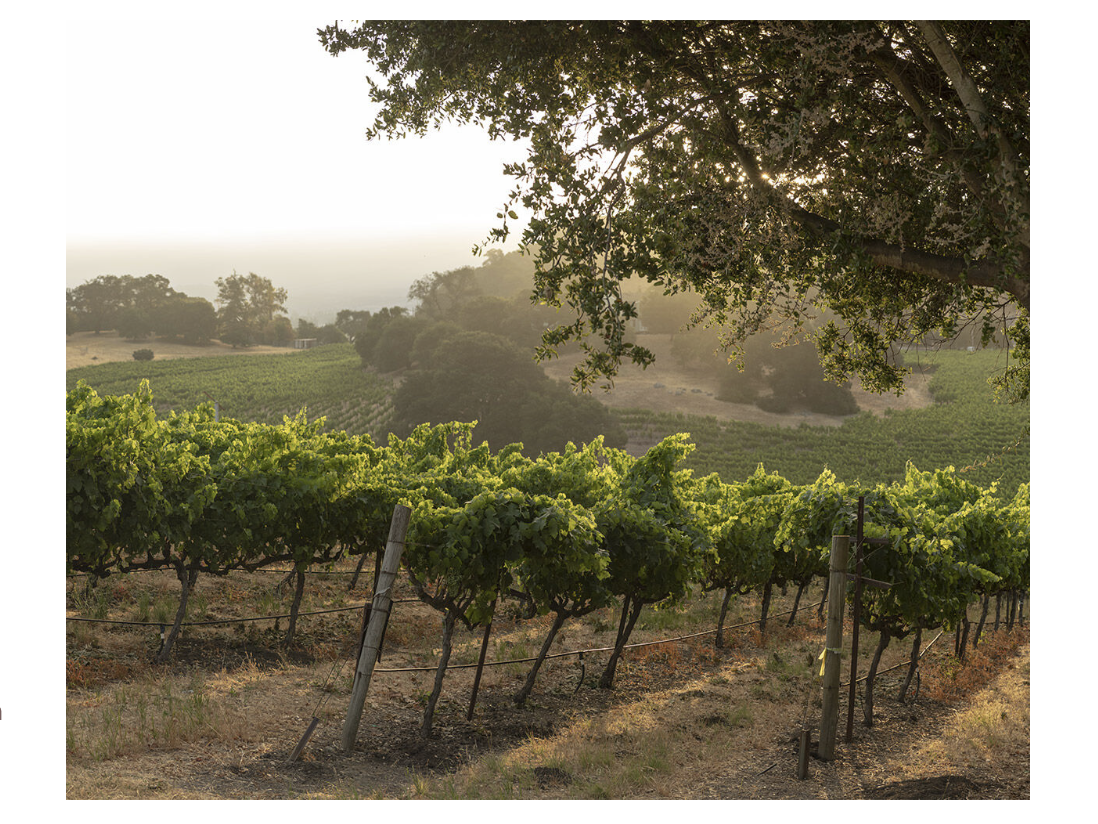 Cakebread Cellars
To kick off 2023, Cakebread Cellars expanded its 50-year commitment to quality winemaking and terroir expression with the launch of Bezel, a new collection of wines celebrating Paso Robles AVA within California's Central Coast.
This collection features a Chardonnay (SRP: $25) and Pinot Noir (SRP: $30) that are currently available in TX, CO, CT, and TN with planned expansion in the near future. Bezel joins Mullan Road Cellars, a Washington-based Cabernet Sauvignon (SRP: $45), to complement the offerings by the Cakebread family. 
Other 50th anniversary celebratory events include Meet the Makers: Red Wine Tasting and Lunch on May 20. They will also have a Harvest Celebration in the fall. Visitors can enjoy multi-course meals with wine pairings throughout the year, and sign up for a private cooking class.
The tasting room is open daily starting at 10 a.m. to 4:30 p.m. Schedule a 50th Anniversary Library Tasting or Classic Cakebread Tasting to meet knowledgable wine educators who will share the history of Cakebread Cellars, while pouring wines.
Cakebread Cellars also offers after hours at the venue for private dinners, weddings, and celebratory events.