Man Drives Onto Frankfurt Airport Apron, Hugs Chancellor Scholz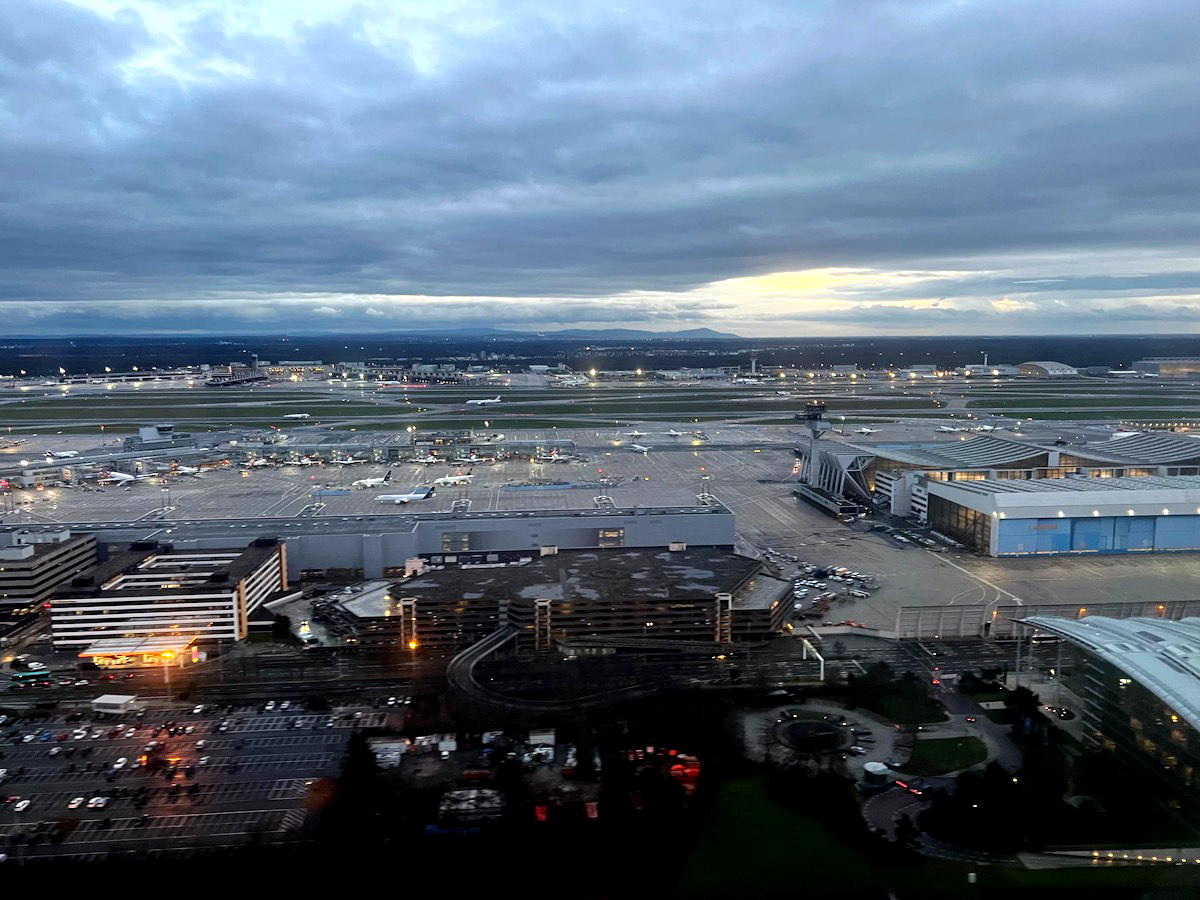 This is simultaneously hilarious and concerning. A man managed to drive his car into the sterile area of Frankfurt Airport, and then hug German Chancellor Olaf Scholz, all without being detected.
Man joins Chancellor's motorcade on airport apron
This incident happened shortly after 11PM on Wednesday, May 24, 2023, at Frankfurt Airport (FRA). German Chancellor Scholz was getting ready to depart on a flight on a government Airbus A319, after attending the 25th birthday celebration of the European Central Bank.
As you'd expect, Scholz had quite the motorcade, consisting of armored limousines, police patrol cars and motorcycles, and cars with bodyguards and other government officials. The motorcade could drive directly up to the plane, passing through a gate that provides access to the airfield.
As it turns out, there was an unauthorized car accompanying the motorcade. A 48-year-old man who is (presumably?) a fan of Scholz decided to simply follow the motorcade in his private car.
When he got up to the barriers at the secure area of Frankfurt Airport, the security guards simply let him through, so he could drive straight onto the airfield. That's despite the fact that he wasn't in a government vehicle, and his license plate hadn't been registered in advance.
Man gets out of his car, hugs Chancellor
Once all the cars arrived at the plane, the entire delegation boarded the plane, with the exception of Scholz, as he was making a phone call in his car.
Once Scholz finally exited the car, he thanked the local police, and took a ceremonial photo with them. At this point the man in the unauthorized vehicle got out of his car, rushed toward Scholz, shook his hand, and pressed him to his chest, to give him a hug.
Only once the man let go of Scholz did the bodyguards realize what was going on. As you'd expect, the man was then taken into custody. His defense? He didn't realize it was the Chancellor, but rather thought it was just a large family wedding.
Scholz's office stated that the Chancellor didn't view the incident as a big deal at the time, but rather just as a surprisingly intimate embrace. However, in retrospect there are of course concerns about what could have happened, if this person had other motives.
Bottom line
I'm not sure if this story is funny, scary, or both. So much effort is put into protecting government officials. Yet last night, a man managed to drive behind the motorcade of the German Chancellor, through the barrier at Frankfurt Airport, and up to his jet. Once the Chancellor exited his car, the man gave him a hug, without being stopped.
Fortunately this guy didn't have bad intentions, but you have to wonder how poor security is for something like this to happen. I guess this is one of those situations where if you act like you belong, no one will question you.
I still can't help but wonder what this guy's motive was. Does he really love Scholz that much, was he just curious to follow the motorcade for an adventure, or what?
What do you make of this incident?
(Tip of the hat to Klaus)